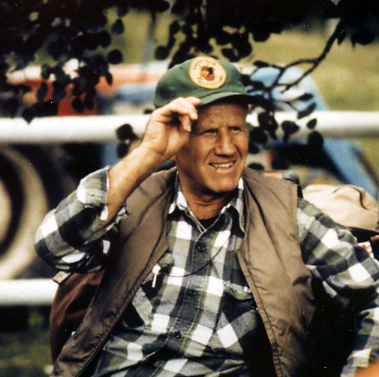 Dr. James Conklin grew up as a farm boy in rural Greene County, Pennsylvania in the small town of Waynesburg.  Who would have guessed that the skinny Conklin kid would grow up to excel in everything he tried.  Doc was one of five children born to farming parents, where he learned the meaning of hard work at an early age.
By the time he was 18 years old, he had already done something that no one else had ever done. He had won four state wrestling titles in his four years of high school and compiled a record of 70 wins, zero losses, and one draw. His winning percentage still ranks in the top ten in state history.
Doc continued his wrestling career for two years at Indiana University in Bloomington, excelling both in athletics and academically. Dr. Conklin also wrestled his first two years of medical school for the University of Pittsburgh, and coached the team his junior and senior years.
After completing medical school and serving his residency, Doc began his career as a plastic surgeon. His talents were known throughout the East Coast and his practice was one of the best and largest in the area. The hands that had once been used to load hay and combat other wrestlers, were now being used for healing. With the delicate touch of an artist, Dr. Conklin improved the lives of countless people.
Along the way, and while still in college at Bloomington, Doc married his first love and high school sweetheart, Jane. A few years down the road, this duo became a trio, then a quartet, and finally settled as a family of five. His family brought him his greatest joys.
He started his hunting as many do, with hunts close to home. But as time and money allowed, his hunts began to take him beyond his home state and soon he was venturing farther and farther away. He hunted extensively in North America, hunting every species available with several duplicate specimens but soon his adventurous spirit would lead him elsewhere.
An adventurer at heart, Dr. Conklin took great pride in being the first American or Westerner to visit a foreign land or hunt a particular species. No one was better suited for travel in strange lands with not even a map to depend on. With an explorer's spirit he would readily accept the challenges that would make his forays difficult.
Africa called and Doc was there to answer. Kenya, Somalia, Sudan, Ethiopia, Gabon, and Liberia are but a few of the more exotic countries he hunted with great frequency. He hunted Africa on a grand scale taking the prestigious Big Five, the nine-principal species of spiral horned antelope and many other specimens both common and uncommon.
Doc hunted South America and Europe with tenacity, but his true love was the mountains of Asia and that is where he is best remembered. He hunted and harvested more than fifty wild sheep and more than thirty different species. His Capra collection numbered in the thirties with more than twenty different species. Afghanistan, Pakistan, India, Iran, China, Mongolia, and Russia were indeed his playgrounds; and play he did as he was often among the first people to hunt these countries.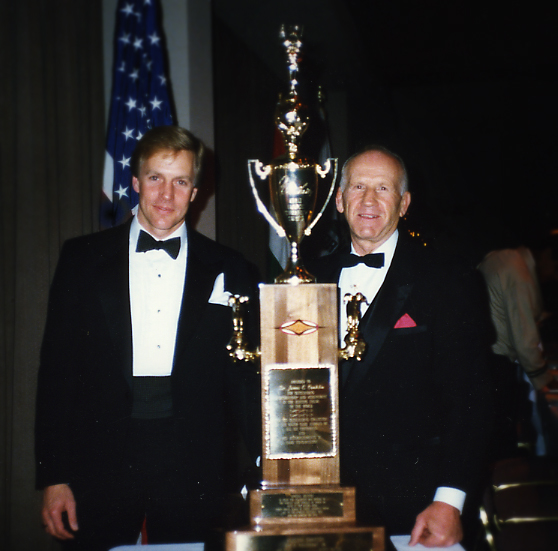 Doc also was one of hunting's greatest defenders and a true steward for the wildlife of the world. His record for philanthropy and service to many conservation organizations is well documented and to be admired. As the Weatherby Award recipient in 1987, Doc was well respected and was a longstanding member of the Weatherby Selection Committee where he helped many others pursue this tremendous award.
The essence of the man was one of toughness, determination, resilience, and caring. He demonstrated these traits throughout his life in every endeavor he undertook. Doc was always considered among the best at whatever he did; be it wrestling, scholastic achievements, healing, family life, and especially hunting.
Having hunted the world over, and having left few dreams unrealized, Doc never did slow down. When he had conquered the highest mountains and farthest corners of the earth, he found pleasure in outsmarting the turkeys of his surrounding neighborhood and the trout of the local streams. He had a true love for fly fishing and some of his greatest triumphs were held in the rivers of Alaska – battling salmon with a cigar tightly clenched in his teeth. He also became one of hunting's greatest defenders, and a true steward for the wildlife of the world.
Dr. Jim had the respect and admiration of his peers, included some of the finest surgeons in the world, university deans and presidents, attorneys, princes, kings, prime ministers, and various other world leaders. But as was so typical of who he was, his peers also included farmers, bush pilots, fishing guides, taxidermists, native trackers, general contractors, and his next-door neighbor. Doc treated everyone as an equal.
On May 8, 2001, at the age of 75, his work here was done.  Doc left this world a much better place than he had found it.  We are all the better for having had the privilege of being a part of his life.
In memory of Dr. James Conklin, his family and friends have created The Conklin Award which recognizes the toughest, most ethical, and conservation-minded active hunters in the world. It is the true embodiment of all that was, and forever will be, James E. Conklin, M. D.