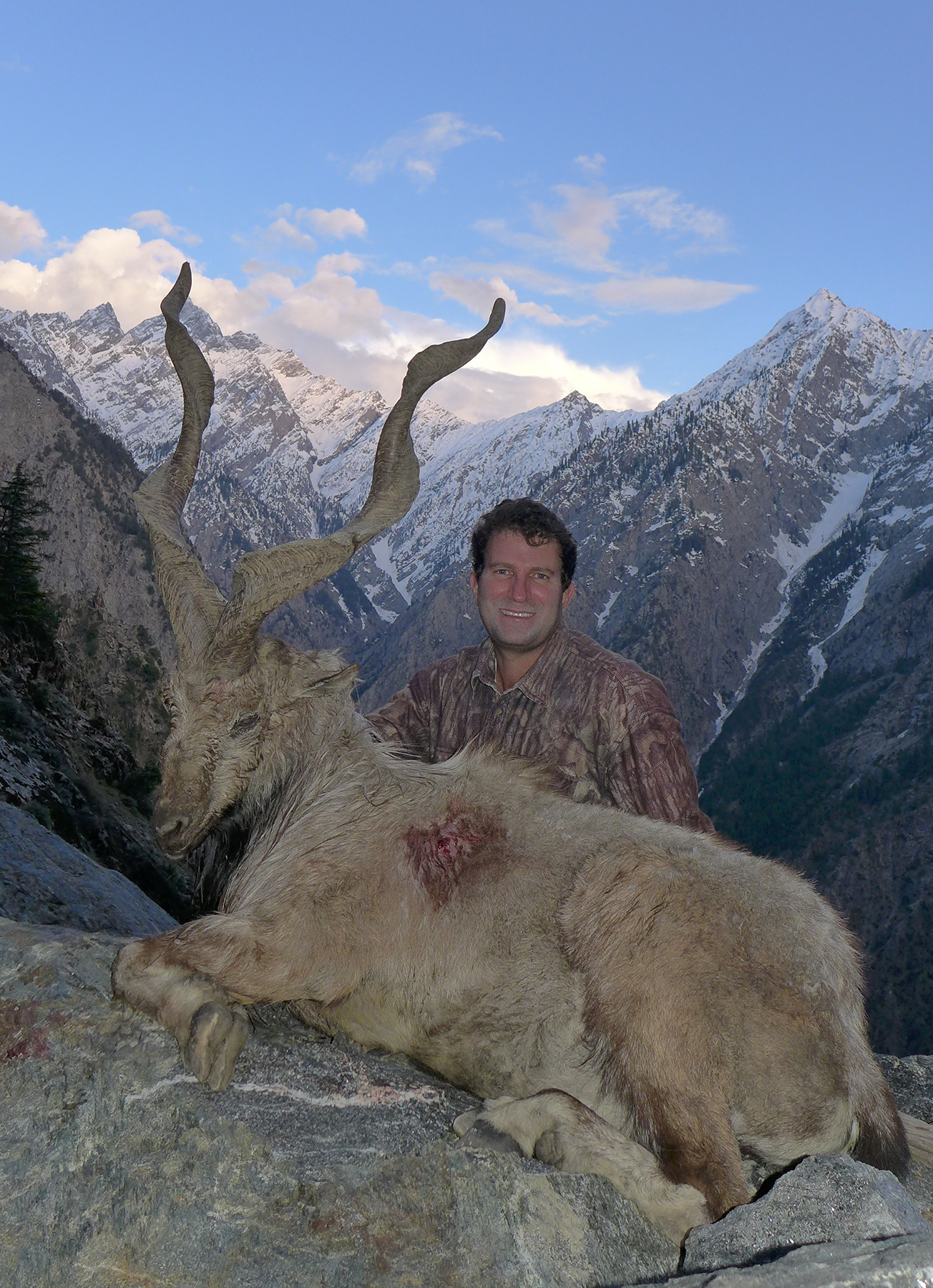 Eduardo was born in 1967 in Mexico City, Mexico. From a very young age he started going with his uncles to shoot birds and ducks near Acapulco and Mexico City.  As he got older he started traveling to Tamaulipas with his best friends and business partners, the Martinezes, to hunt doves, ducks, geese and partridges.  They all now own a ranch together.
In 1993, he started his first business selling wholesale shoes, but in 2000 he began working in the real estate business and continues to do this today.   In 1995 he married Julia and they have been together for 28 years, raising a daughter and a son, Julia and Eduardo.
In 2001 he did his first big game hunt with his brother Gervasio in South Africa where he shot a Cape Eland.  On that same trip they went to Zimbabwe where he hunted his first Cape Buffalo.  That trip got him hooked forever into hunting.
During those first years Gervasio was his hunting partner.  Now his son Eduardo is his hunting partner and they have shared many hunts together.  He considers this one of the greatest blessings in his life.  His hope is that some day his daughter will hunt with him again.
He has done 178 hunts with 92 in North America, 4 in South America, 32 in Africa, 27 in Asia, 20 in Europe and 3 in the South Pacific.  His favorite animals to hunt are Buffalo, Spiral Horned Antelope, mountain game and Mule Deer.  He has collected 65 rams and 58 billies, all of the Spiral Horned subspecies, and he is only missing a Bongo to complete the 9 Spiral Horns of Africa for the third time.
He has achieved the following hunting goals:
Ovis winner in 2020
The Conklin Award in 2023
Ovis Super 40
Capra Super 30, just missing one for the Super 40
Culminum Magister Fellow